Today, team XeonBD is very much happy to announce that XeonBD's Cloud Servers are moving into production in the coming week and thus XeonBD is now going to enable you to effortlessly create cloud servers on the fly and fully customize your hosting configuration with clicks of the mouse. Instant Cloud Server Deployment and you'll enjoy hourly billing (starting from Taka. 2.8/hrs), so you never pay for more than you need to, and access to our full suite of tools to manage XeonBD's cloud network of servers hosted in XeonBD's owned data center in Dhaka, Bangladesh.
With the launching of XeonBD's Cloud Server, any Bangladeshi focused online e-commerce websites, online newspaper websites, business organization's websites, web hosting businesses based in Bangladesh, educational organizations, etc. will be highly benefited. As their cloud server hosted with XeonBD can load the content from XeonBD's cloud (hosted in Bangladesh) much faster for their visitors within Bangladesh. (During team XeonBD's test of the Bangladeshi hosted cloud server's content from different ISPs all around Bangladesh average response time was less than 10ms.)
Team XeonBD has also completed integrating SSLCommerz payment gateway with the XeonBD's Cloud infrastructure data center in Bangladesh so that users can pay bills from anywhere (either from Bangladesh or outside of Bangladesh) using any local Bangladeshi or Internationally issued VISA, Master, AMEX debit or credit cards, Bangladeshi Banks Internet banking or even using mobile banking like bKash, Rocket, Mycash, IFIC, etc. and ultimately can experience the real cloud experience to manage their billing without any manual human intervention 24x7x365 a day. With all these configurations XeonBD has now become a pioneer of cloud infrastructure enabled data centers in Bangladesh too.
Video showing how easily users can deploy a Cloud Server within minutes in XeonBD's data center in Bangladesh
XeonBD is the first Bangladeshi web hosting company who are providing data center and infrastructure service globally from XeonBD's owned data center in Dhaka, Bangladesh.
XeonBD built a cloud hosting platform with an incredible set of features that are designed to aid in Cloud Server management.
Instant Server Provisioning
Hourly Billing
Integrated Backups
Graphical Statistics
Resize, Clone, and Scale
Service Monitoring
Traditional web hosting involves an environment where resources, such as RAM, Disk Space and Bandwidth are fixed and absolute. If the popularity of your web application/website increases, you'll need to upgrade the hardware on your Dedicated Server. With a traditional server, that involves downtime and data center staff who physically have to upgrade your server.
XeonBD's cloud servers are different because the resources of the cloud server can be upgraded and downgraded on the fly. Scaling your server is now simpler than ever; you can add RAM, Disk Space, and Bandwidth, with a few clicks whenever you need them and pay only for that time you are using the extra resources. Also, a large array of web hosting software licensing is now available as add-ons with XeonBD's cloud servers too.
WHAT ARE CLOUD SERVERS?
Cloud servers offer significant benefits over the traditional options of shared or dedicated servers.
In some aspects, cloud servers work in the same way as physical servers but the functions they provide can be very different.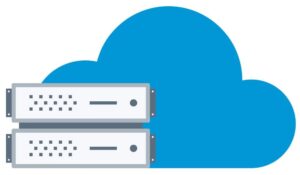 KEY BENEFITS OF XEONBD's CLOUD SERVER
FLEXIBILITY AND SCALABILITY
An extra resource can be accessed as and when required. This is particularly valuable to customers who have spikes in the required resource at certain times of the year, or those whose resource is difficult to predict.
COST-EFFECTIVENESS
On-going costs can be kept down as, whilst resource is available when needed, clients only pay for what they are using at a particular time. When this resource is no longer required, it can be reduced immediately.
RELIABILITY
Cloud servers are vastly more reliable than traditional servers. Due to the number of available servers, if there are problems with some, the resource will be shifted so that clients are unaffected.
XeonBD established its own data center in Dhaka, Bangladesh in the year of 2013 and is now one of the leading providers of premium web hosting products and data center infrastructure services in Bangladesh. XeonBD's data center growth has been fueled by providing unbeatable managed services to businesses of all sizes, in all areas of the world.
Our data center is designed to Tier-III Data Center Standard Specification (Concurrently Maintainable), network has been designed to accommodate clients demanding with highest quality network performance. There is a central focus on redundancy allowing our network to rapidly self-heal failures without interruptions to connectivity. XeonBD's Bangladesh data center is having peering/routing using multiple ISPs with both the IX approved by Bangladesh Government, SMW4, SMW5, 2 IIG, and 1 ITC. Not only this XeonBD's data center network has grown up to Singapore and UK thus we have enormous control over the inbound and outbound connection from outside and inside Bangladesh to XeonBD's Bangladesh data center.
XeonBD's Datacenter access is strictly limited to technical staff. Electronic security systems control data center access and are accompanied by a full complement of motion detecting security cameras that monitor the entire facility. We have a fully managed system, which means we have eyes from our level 3 technicians 24 hours per day remotely and allow incident response times to be kept to a minimum.
Some of the notable facts about XeonBD's service:
XeonBD is providing web and online security solutions to Bangladesh's most of the major financial/banking organizations and corporates since XeonBD starts its journey.
XeonBD is a web hosting service provider in the industry for the last 13+years and team XeonBD is the expert in providing managed solutions for server and server security. XeonBD is not an ISP who are offering web hosting services to the client.
XeonBD is the one and the only web hosting company in Bangladesh having owned Tier III standard data center in Bangladesh since 2013.
XeonBD is maintaining 3 data center facilities in different geographical locations (Bangladesh, the United States, and Europe).
XeonBD is the only web hosting company in Bangladesh that is CloudFlare Inc. Optimized partner in Bangladesh.
XeonBD is the only web hosting company in Bangladesh that is the official channel partner of SpamExperts BV.
We have established our 24×7 Network Operations Center (NOC) and Support team providing support for the services offered by XeonBD.