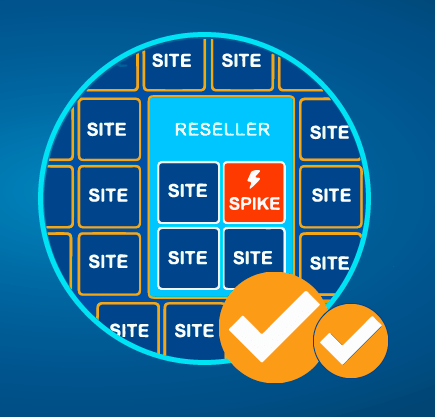 WHM Reseller Limits Administration or CloudLinux LVE for Reseller is one of the important topics for our shared hosting server's WHM based reseller users. As all our Shared WHM based Reseller hosting has a certain limitation (CPU, Physical Memory, I/O,...
The inode (index node) is a data structure in a Unix-style file system that describes a file-system object such as a file or a directory. Each inode stores the attributes and disk block location(s) of the object's data. File-system object...
Imunify360's advanced firewall uses artificial intelligence & social immunity which helps to identify new threats and protect our servers against multiple attacks. Including brute force attacks. Imunify360's six-layer approach knowledgeable self-learning firewall. The firewall dashboard allows viewing and managing an...
Imunify360  Captcha is the security solution for Linux web servers based on machine learning technology. Imunify360's firewall, solidly integrated with the WAF can stop the majority of web application attacks. Imunify360 always wants to make sure that valid visitors can...
cPanel and CloudLinux OS public mirror are now live in our Bangladesh data center for our Bangladeshi data center users. So, those who are hosting their cPanel/CloudLinux server in XeonBD's Bangladesh data center now can edit their cPanel server's /etc/cpsources.conf file and add...
LVE is a kernel level technology developed by the CloudLinux team. The technology has common roots with container based virtualization and uses cgroups in its latest incarnation. It is lightweight and transparent. The goal of LVE is to make sure...
Imunify360 is an automated security solution, powered by AI, from the makers of CloudLinux. Since its release, Imunify 360 has already been installed on thousands of servers, providing security for both hosting providers and their clients. Imunify360 constantly collects and...
Reaching a high level of stability can be difficult, sometimes unachievable, for many shared hosting companies. Sudden resource usage spikes, increases in traffic, and hacker attacks are some of the problems system administrators cope with every day. For years, this...