WooCommerce was launched in 2011 and is an Open Source e-commerce plugin for WordPress that allows you to sell anything you want on your website, seamlessly. The users of WooCommerce increasing rapidly day by day. Now WooCommerce gets over 15...
Choosing right web hosting plan can be daunting, especially if you're new to running a website and don't know much about hosting market, or what kind of hosting you need. If you select the right hosting plan it can be...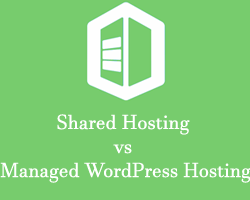 If you are looking for Managed WordPress hosting. During your search, you probably already came across numerous Managed WordPress hosting companies and found that prices of Managed WordPress hosting are quite higher than the average shared hosting. If you're like...
The most important point that should be looked into while starting a website is hosting platform and resource requirement. It is very important, which kind of hosting you opt for the website. There are different kinds of hosting plans with...
Joomla SEO Optimization Tips If you have started your online business or personal website with Joomla then you might not get potential customers unless you work on on-page SEO optimization for your Joomla Website. Joomla is a feature rich Content Management...
Free Search Engine Optimization (SEO) Tools by Attracta™ To help XeonBD's shared/VPS/dedicated Linux hosting customers succeed online, we've included a powerful set of tools in your website control panel called "Free Search Engine Optimization (SEO) Tools." Clicking any of these...
The choice between Windows and Linux hosting has always been a very complicated decision for potential customers who are seeking web hosting services. In terms of pricing, Microsoft develops and owns its Windows operating system; therefore hosting a website on...
Addon domain: Addon domains allow you to have more than one independent website sharing the resources of your hosting account. Addon domain hosting is similar to virtualization. You can host multiple domains or multiple websites on a single account which...