Imunify360's advanced firewall uses artificial intelligence & social immunity which helps to identify new threats and protect our servers against multiple attacks. Including brute force attacks. Imunify360's six-layer approach knowledgeable self-learning firewall. The firewall dashboard allows viewing and managing an...
Imunify360  Captcha is the security solution for Linux web servers based on machine learning technology. Imunify360's firewall, solidly integrated with the WAF can stop the majority of web application attacks. Imunify360 always wants to make sure that valid visitors can...
SiteLock – is a web security tool that scans your website for malware and vulnerabilities. SiteLock not only detects threats but can also fix problems or security risks it encounters on your web space. Secure Sockets Layer (SSL) – indicates the...

SiteLock is a kind of tool which main purposes are scans of the whole website daily then identify vulnerabilities and protect against threats like viruses, cross-site scripting, SQL injection and even email blacklisting. The SiteLock™ Trust Seal provides customer confidence...
WooCommerce was launched in 2011 and is an Open Source e-commerce plugin for WordPress that allows you to sell anything you want on your website, seamlessly. The users of WooCommerce increasing rapidly day by day. Now WooCommerce gets over 15...
Introduction We are all somewhat familiar with Intrusion Prevention Systems (IPS). But what is all this talk of Web Application Firewalls (WAF)? What is a Web Application Firewall and how does it differ from an IPS? First, let's take a...
Imunify360 is an automated security solution, powered by AI, from the makers of CloudLinux. Since its release, Imunify 360 has already been installed on thousands of servers, providing security for both hosting providers and their clients. Imunify360 constantly collects and...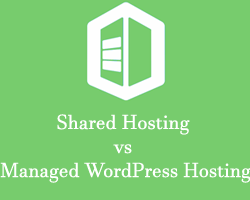 If you are looking for Managed WordPress hosting. During your search, you probably already came across numerous Managed WordPress hosting companies and found that prices of Managed WordPress hosting are quite higher than the average shared hosting. If you're like...