HTTP to HTTPS, to understand how to redirect website traffic from HTTP to HTTPS, first, we will give a brief about what is HTTP and HTTPS. Let's start it. You might see some websites running over HTTP and some are...
Web Application: Want to move your business into the future? Custom web application development saves your legacy systems. Out of the pre-made applications, when you go for using a custom web app development service you're receiving an application designed to...
WooCommerce was launched in 2011 and is an Open Source e-commerce plugin for WordPress that allows you to sell anything you want on your website, seamlessly. The users of WooCommerce increasing rapidly day by day. Now WooCommerce gets over 15...
Online terminology can get incredibly confusing. For example, you probably know the difference between a mobile application and a website, but what is a web application? Clearly, it lies somewhere in between the two. And yet, even knowing that may...
Web design and web development are two terms that often get used interchangeably, but mean very different things. Here's a quick guide so you know what's what when you're planning your digital foray. Web design First, web design. Why first?...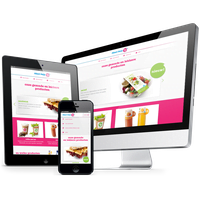 Many people have a little knowledge, some of them even don't know about the responsive web site. So, "what is responsive website actually means"? Responsive Web design is an approach whereby a designer creates a Web page that "responds to"...
If you may have little knowledge about a website or you may have already heard about dynamic and static website thrown around to you by your website designer, it is important to know the difference between the dynamic and static website...
What is Website Development? Website development is the practice of developing websites or web pages hosted on the internet or intranet. Think about your favorite website; whether it's an e-commerce store, blog, social network, online video streaming service, or any...