Now a day's mobile devices become an important part of our daily life. We can't imagine a single day without our mobile devices. We use our smartphones for many routine tasks such as checking emails, communicating with family and friends, conference calls, shopping, banking and so much more. Won't it be nice if we can extend it to all work-related communications too? It will be handy to access all our Outlook information including tasks, calendars, and contacts through our smartphones, so we can stay on top of our work commitments regardless of our physical location. This is also good for organizations too because it can enhance the productivity of its employees. But is this possible? Yes, through a protocol called Exchange ActiveSync we can make it possible.
What is Exchange ActiveSync?
Exchange ActiveSync is an Exchange synchronization protocol that's optimized to work together with high-latency and low-bandwidth networks.
The protocol, based on HTTP and XML, lets mobile phones access an organization's information on a server that's running Microsoft Exchange.
Having said that Exchange ActiveSync lets mobile phone users access their email, calendar, contacts, and tasks, and lets them continue to access this information when they're working offline.
Features in Exchange ActiveSync
Exchange ActiveSync provides the following:
Support for HTML messages
Support for follow-up flags
Conversation grouping of email messages
Ability to synchronize or not synchronize an entire conversation
Synchronization of Short Message Service (SMS) messages with a user's Exchange mailbox
Support for viewing message reply status
Support for fast message retrieval
Meeting attendee information
Enhanced Exchange Search
PIN reset
Enhanced device security through password policies
Autodiscover for over-the-air provisioning
Support for setting automatic replies when users are away, on vacation, or out of the office
Support for task synchronization
Direct Push
Support for availability information for contacts
At XeonBD we have Enterprise Email Service Plan based on Zimbra OSE powered by Zextras Suite where Exchange ActiveSync is available. To check out those plans XeonBD's Enterprise Email Service Plan please click here.
How we can create an Exchange ActiveSync profile on a PC?
Here we will now discuss how to create an Exchange ActiveSync profile.
You have to create an Exchange ActiveSync profile in Outlook to access mailbox information on your mobile device. Here is how you can set it up.
1. Go to the PC's control panel and select mail.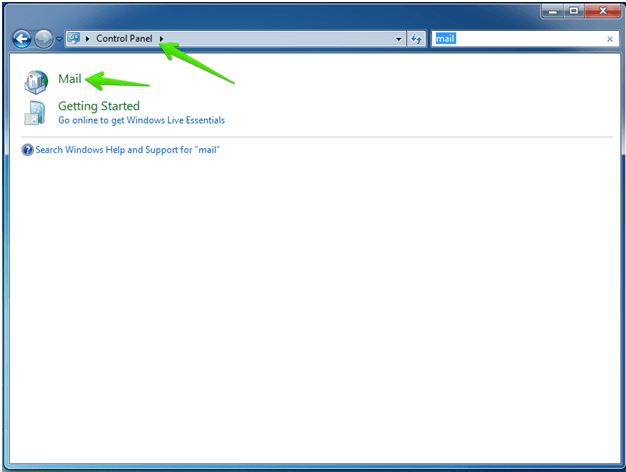 2. Create New Profile for your EAS account, first Click "show profiles".

3. Then click in Add, and write a name for the Profile, in this case, ZIMBRA EAS.
ActiveSync
4. In the next Window, select the second option called "Outlook.com or Exchange ActiveSync compatible service"

5. Then, the wizard will ask for the configuration of the Username and the server, in this example the Server Name is the IP, but the proper way is to use a valid FQDN name, like mail.example.com

6. In case that uses a Self-Signed certificate, and doesn't have the valid CA and the SSL certificate installed on the Computer, it will prompt this warning. The best option is to have a valid Commercial SSL certificate.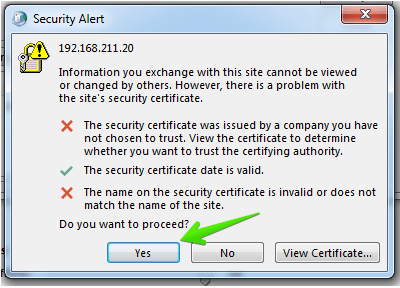 7. The wizard will finish with a completed message of checking the server and the previous data

8. And press Finish the wizard

9. If we have other Profiles, we can select the Zimbra EAS one like default, or just mark ask when Outlook opens to select the proper Profile

Disabling Exchange ActiveSync
As an exchange administrator or you can disable exchange ActiveSync at any time. To do it for the entire organization:
In the EAC, go to Recipients > Mailboxes.
In the list of mailboxes, find the mailboxes that you want to modify. You can:
Scroll through the list of mailboxes.
Click on the Search icon and enter part of the user's name, email address, or alias.
Click More options More Options icon > Advanced search to find the mailbox.
Once you've found the mailbox that you want to modify, select it, and then click Edit
On the mailbox properties page that opens, click Mailbox features.
In the Mobile Devices section, configure one of these settings:
If ActiveSync is enabled on the mailbox, you'll see a Disable Exchange ActiveSync link. Click the link to disable ActiveSync, and then click yes in the warning message that appears.
If ActiveSync is disabled on the mailbox, you'll see an Enable Exchange ActiveSync link. Click the link to enable ActiveSync.
When you're finished, click Save.
After finishing all configuration on your pc now login to your mobile device by which you want to access your mail.
How to configure ActiveSync (Exchange) account on Android Device
1. Open your Android device Settings and tap the Accounts and Backup menu (depending on the phone, this menu can be called Accounts or Cloud and Accounts):

2. Choose the Accounts tab:

3. Scroll down the screen and tap the Add Account option: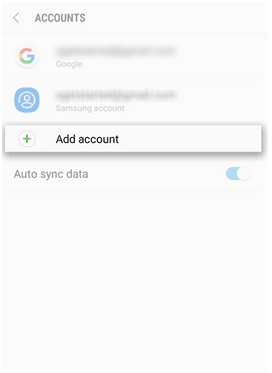 4. On the next screen choose the Exchange option:

5. The next screen will prompt you to enter your email address. Type your full Private Email address (tutorials@nctest.info in our example):


6. Once ready, tap Next to proceed to the next step. You will need to indicate a valid password for the mailbox:

7. When the password is indicated, tap Next. Here you will need to fill in the correct Exchange server settings. Make sure to use the following settings for your account:
Domain/Username: your full email address
Password: your password for the mailbox
Server: privateemail.com
Port: 443
Security Type: SSL/TLS

9. When all settings are indicated correctly, fill in the Name for the newly added email account in the email application and tap Next to finish the setup:

That's it!
In a modern world where information is a valuable resource, often more valuable than other assets like cash, property, and marketable investments, fast, easy, and convenient access to it anytime, anywhere is a must for success. The Exchange ActiveSync for MailEnable module provides a premium solution for accessing mail, contacts, folders, tasks, and calendars on mobile devices and provides the highest level of integration for the latest mobile devices including iPhone/iPad, Android, and Windows Phone 7. So, with the help of Exchange ActiveSync, such access is made possible.