When do you own a cPanel, to know about PHP configuration is essential. How to increase PHP value in cPanel? This knowledge base is important to get a quick solution over the matter for you. Showing Your Steps to change PHP parameters, setting or upgradation of PHP INI or other values for cPanel users.
There are some individual storylines when you need to barter PHP setting and its value. Individually, when it's up to configure to increase the PHP value limit.  We are showing 3 proper way to change the PHP value limit below. You can choose any convenient way to do the process.
How to Increase or update the PHP Value in cPanel
1)  Go to the cPanel. 
2) In Software Section. 
3) Click Select PHP version.
4) You need to choose option from here.
5) From here you can change the PHP as per your requirement.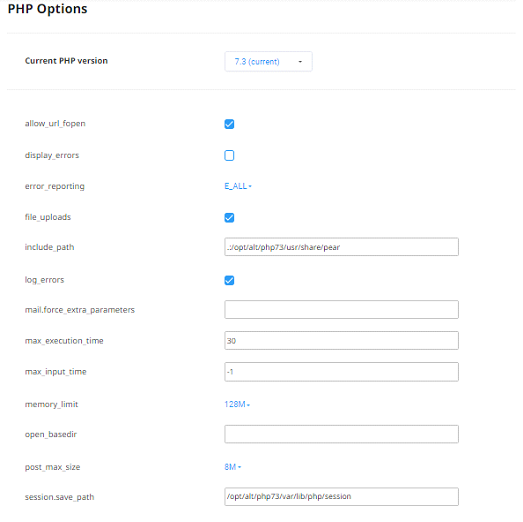 6) Once the value change, it will update automatically. 
When the change successful, you can watch a green sign box with a notification that updating happen.
 Another option to increase or update PHP value from MULTIPHP ini editor in cPanel-
1)  Go to the cPanel. 
2) Open  Multiphpini Edit section
3) Select domain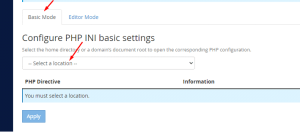 4) Change value as per your need and click apply.
5) Go the File manager.
6)Choose public_html(for main domain) / subdomain or addon (for sub domain /addon domain folder)


7)Get php.ini file as you have pointed the Multiphpini editor for the domain.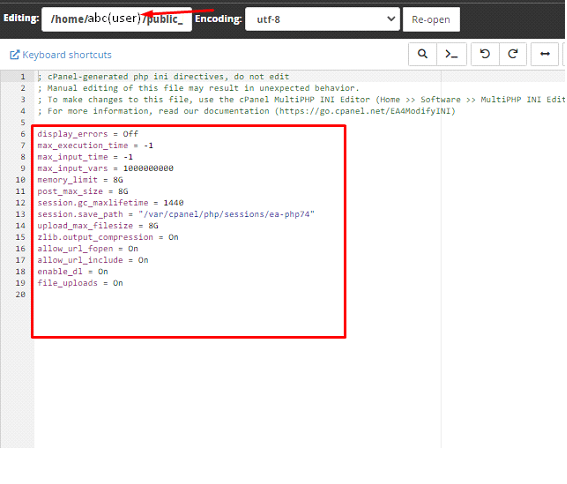 If you did not get php.ini file you can add this manually following script given above.
Following the below steps to increase or update PHP value using .htaccess.
1) Log into the cPanel.
2)Go to File Manager
3) Find the .htaccess file for your site. If .htaccess is not exist there, create one.
In .htaccess file add value. For example you can see the script below as example for the PHP version 8.


Bingo! Its done! We hope this instruction help you to get proper solution. Now you can modify the PHP setting by yourself from cPanel.